Through a series of fictional emails, this creative piece tells the story of a caring special-needs teacher (Ms. Nakamura) and a cheerful, magic-loving student (Brian) diagnosed with Autism Spectrum Disorder (ASD). As COVID-19 has hit the country, Ms. Nakamura scrambles to keep her class engaged in a virtual environment. She's heartbroken to find out that a student she's been guiding has started to drift away from his love of learning, and she's determined to help guide him back.
This is dedicated to ALL of the committed teachers, working throughout the COVID-19 crisis to bring engaging education back to their students through a virtual medium.
---
Monday, March 23rd, 2020 
SUBJECT: First Week Back… How Are You Doing?
TO: Brian Beskers
Dear Brian,
Hi! How's everything been going, Big B? Before I mention anything else, I hope you had an AWESOME, safe and magical March Break.
Are you and your family members keeping safe and socially distancing? Have you gotten the Huffington Elementary tablet we sent out last Friday, and are you able to use it at home? Please let me know when you get this message so I can confirm you have access to power and a stable internet connection.
A bazillion thoughts must have raced through your head in the past few weeks, and not all of them might make sense. You might not understand why the news keeps talking about how this invisible, teeny tiny little particle has changed everything in such a short period of time, why the streets are now hushed or why your neighbours' smiles have been covered by masks and face shields. The world is a bit different now, and so is the way people go about their lives.
I know that all this sudden change might scare, upset or confuse you at first, Brian; more so than I can imagine. You aren't the only one. It scares, upsets and confuses me too.
I need you to understand that this change isn't a bad thing. It'll just be a different way of doing things for a while, something we'll learn to get used to. You'll be starting to learn online, which will be different from showing up for school every day, but that's not going to be bad. You'll be able to see me and all your best friends in your pyjamas! It might be different spending less time talking with the members of our Special Squad, but you'll only get more time to do the things you love.
At times, you might feel overwhelmed by all of the chaos. During those times, try to use the mindfulness exercises we practiced every Monday, and try to do them alone, with a friend or a loved one. And remember, I'll always be here to talk throughout the coming weeks. Never be afraid to reach out to me for help.
We're going to take this one day at a time. Over the next few weeks, I'll be posting some video lessons and worksheets in case you want to keep practicing the skills you've worked so hard to build up. Don't force yourself to do them if it's not the right time. In fact, I encourage you to spend time working on your own projects. Go out into nature! Start that collection of bug photographs you've always wanted to! Put on that hour-long magic show you've planned for months!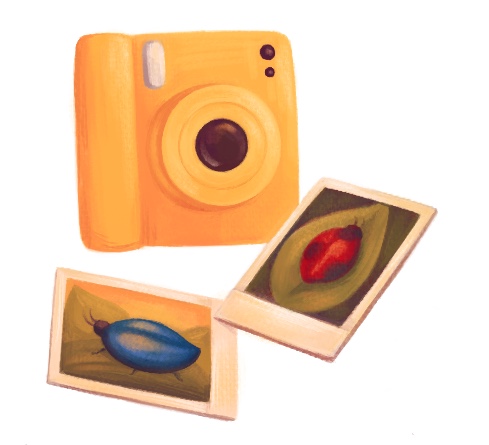 And try to find something to smile for, every single day. 🙂
Take care,
Ms. Nakamura
---
Monday, March 30th, 2020
SUBJECT: Join the Fun!
TO: Brian Beskers
Dear Brian,
We missed you at our latest virtual classroom meeting! We had a wonderful time showing each other our hobbies and what we've been up to while staying indoors. All of your classmates are waiting to see Big B's latest trick!
I'd love to see you join the meeting we'll have this Friday. You won't be expected to speak or answer questions — even just a wave or gesture would be a great way to keep in touch. Even if the change is jarring for you right now, perhaps seeing your best friends would help with that! But Brian, I don't want you to feel pressured. Take the time you need, and join us only when you feel ready.
It's been only a week, and I'm already missing you and the rest of our Special Squad. It's been so hard being separated, not knowing how you or any of your classmates are doing with everything going on. My weeks aren't the same without seeing all of your excited faces leaping into the classroom each day! Sometimes, I wish you could work your magic, and *poof!* bring everyone safely back into the classroom for another day.
Looking forward to hearing from you!
Ms. Nakamura
---
Tuesday, April 14th, 2020
SUBJECT: So Great to See You Back!
TO: Brian Beskers
Dearest Brian,
I'm SO HAPPY you hopped on today's virtual call! I know it must have been a big challenge, and I'm so glad you took the leap. You really livened up the mood at music circle today by singing the loudest version of "The Duck Song" while duck-waddling and making everybody laugh! Your smile was the brightest that I've seen in days.
See, we have to hold on to the happy moments. Whether that be the sun shining through the window, or the sounds of the birds outside — these are the little sources of magic that appear to us when we least expect them. I hope that throughout the upcoming weeks, you continue to find these little enchanted moments, even when things might get more crazy in the outside world.
Anyways, I really hope you're doing well! Starting next week, we'll be able to resume our private "book nook" reading sessions virtually, something I know you've missed since everything's closed down. Get your wand, hat and Gryffindor cloak ready for next week's retelling of Harry Potter and the Chamber of Secrets!
I really hope you'll be able to show up! 🙂
Ms. Nakamura
---
Friday, May 1st, 2020
SUBJECT: Staying Motivated At Home…
TO: Brian Beskers
Dear Brian,
I've heard from your mom that you've become demotivated when it comes to meeting your learning goals, particularly in Life Skills! I completely understand — it hasn't really been the same without being able to organize our annual Huffington Bake Sale for all the parents and teachers.
However, I strongly encourage you to keep working on your goals at home with mom and dad! When they cook, help them peel some of the fruits and vegetables, or set out the plates and bowls at dinnertime. When they clean up around the house, offer to dust a few cabinets or sweep up some tight corners! It's a great way to help your parents feel a little less busy and to practice some of these activities so you keep them fresh in your mind.
And if you make any delicious meals together, please send pictures! I'd love to see your wonderful creations.
Best of luck!
Ms. Nakamura
---
Friday, May 8th, 2020
SUBJECT: Feeling Alright?
TO: Brian Beskers
Dear Brian,
You seemed a little more restless and fidgety during our last book nook meeting. Has everything been going alright?
We've all been stuck inside for quite a long time, and it's completely natural to feel a bit jittery after two whole months! Go for walks with your family, or find a new hobby that gets you excited in the morning. And remember, I'm always here to lend an ear whenever you're not feeling in tip-top shape.
Please let me know if there's anything I can do to help.
Sending long-distance hugs your way,
Ms. Nakamura
---
Thursday, May 14th, 2020
SUBJECT: I believe in you!
TO: Brian Beskers
Dear Brian,
I just got your last message. It pains me to hear that you've been struggling with school for so long… since helping you settle down in March, I haven't done enough to help you one-on-one. I completely understand why you feel the need to step back from your studies.
But Brian, you've made so much progress, especially in English and Science! You're now doing twice as well as you were at the beginning of the year, and more importantly, I know that you're now twice as excited about the work you're doing. This year has been a rough one. It hasn't always been easy to pay attention and to learn through a screen, but I believe in you, Big B!
And I can't lose you. Not when so many other kids have already been told to give up. (Deleted)
You're someone who will practice a card trick over and over again until you get it right. You're someone who always helps other students find something to smile about, even when they don't see it at first.
Even if your grades don't always show it, even if other people tell you differently, you're one of the smartest kids I know. And you have the potential to achieve great things if you don't give up, but you keep working and studying hard. I will be your guiding hand — I promise to take the time to walk you through the material until you've aced it.
Ultimately, the final choice is up to you — but I promise that things will get better if you make the choice to stay.
I'm rooting for you!
Ms. Nakamura
---
Sunday, September 13th, 2020
SUBJECT: Welcome Back!
TO: Brian Beskers
Hi, Big B! 🙂
Wow… I can't believe it's already September! I hope summer was a BLAST for you and your family, and you got to enjoy the amazing weather we've been having.
You must be nervous and excited for the first day back. I'm nervous and excited too. For tomorrow, make sure you've got all of your protective equipment in place: the masks, hand sanitizer and cleaning wipes. And prepare a positive attitude — I'm waiting for all of you to knock my socks off with your excitement tomorrow morning!
Brian, I just want to say again how proud of you I am. Proud that you made the decision to return after all the fears you had about not doing well! Proud that you weren't afraid to find help and support. This year is going to be another year of differences and change. We still can't go back to Bake Sales and Magic Shows without staying two metres apart and covering our mouths with colourful masks, but we're going to adapt throughout the chaos, just like how we did in March. Together.
I've kept you up long enough with this email! Get a good night's rest. I can't wait to see you in class tomorrow.
Ms. Nakamura