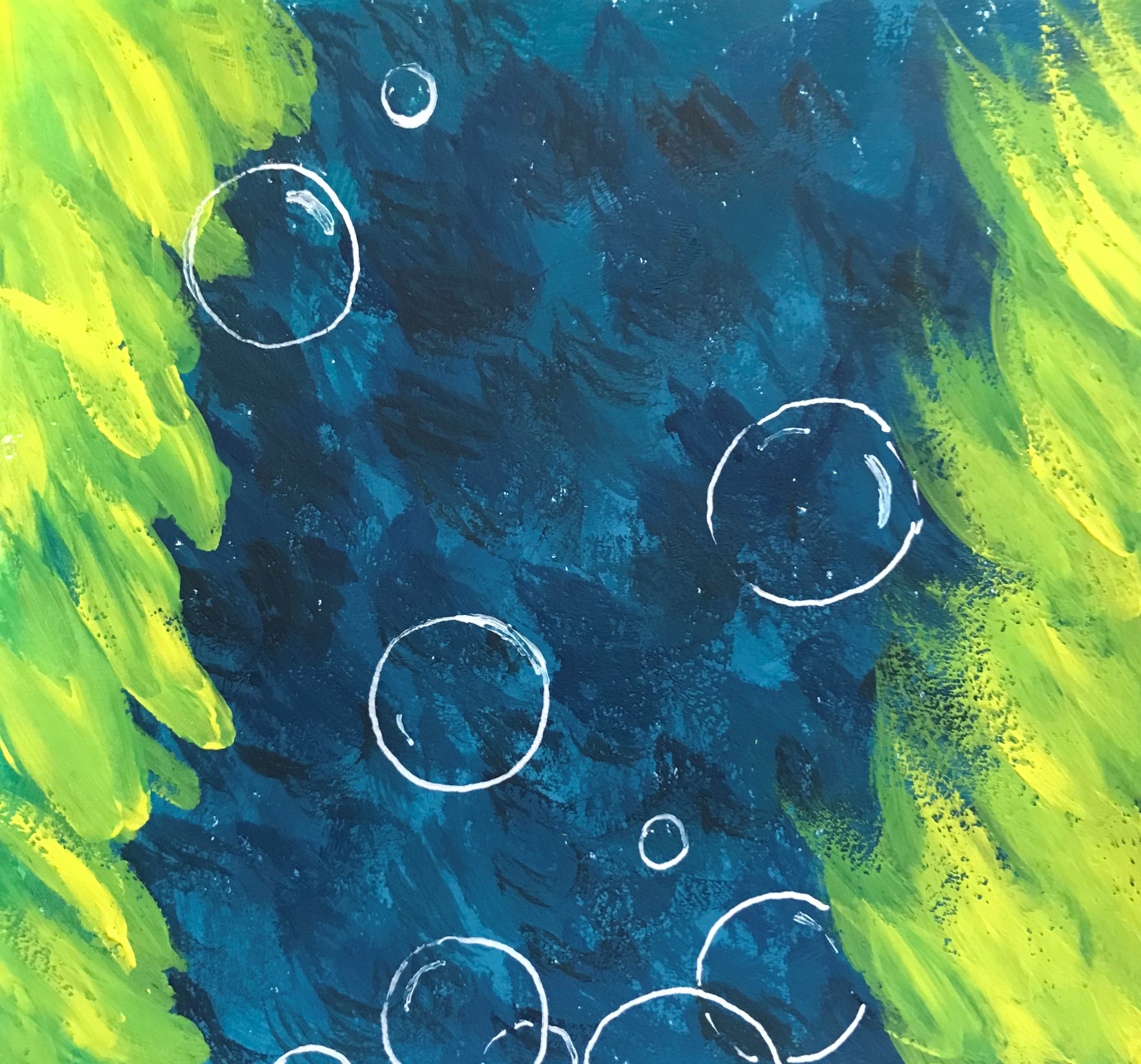 let me emerge as who i am
its arts and crafts time
teacher gives us scissors
clean cuts on paper
"Be careful girls, don't run with that, boys."
"We're making paper chains
of everyone holding hands. Isn't that lovely?"
"Boys wear pants and girls wear skirts, that is the rule."
ALL OF YOU LOOK DIFFERENT BUT ARE THE SAME CUTE KIDS,
WITH SAME DREAMS AND RIGHTS TO EDUCATION!
It's sex education for last period
Teacher gives us condoms and unripened bananas
(What the hell)
"Girls, put the condom on and let his penis enter your vagina."
"Boys, keep the condom on once you pull out. Then throw it away."
"I want all of you to have clean sex, okay?"
ALL OF YOU LOOK DIFFERENT BUT ARE THE SAME SCARED KIDS,
WITH SAME DESIRES AND RIGHTS TO EDUCATION.
RIGHT?
what you didn't care to ask about me
her, him
them,
or [your pronouns]
is if we are in the wrong bodies
given the wrong kind of love
the kind of love i don't need
don't want your dogma delivered on tippy toes
not your tiny schools of fish who will later join a cruel ocean
"You either rise to the surface, or get drowned."
that's the choice you gave us
i don't know who i am either don't you tell me
who i am supposed to be
i am trapped in a bubble
society
let me pop it, let me emerge as who i am
---
Why I Wrote This Poem
"let me emerge as who I am" came from an in-group activity during one of the workshops of Write to Discover!
This piece is based on my experiences from 2000-2010 when there wasn't adequate representation nor diverse gender identity education. Sex education as a result upheld a gender binary, which many of us are unlearning. It's time to set a more open conversation with people of all ages.
The gouache piece as the title card is my own.