Trigger Warning: Mental Health, Suicide, Drug Overdoss, Assault, Sexual Assault
INTRODUCTION
In an attempt to further understand comedians who talk about mental health, I decided to take a deep dive into a few comedy specials and try to get a grip on what they're talking about, why they're talking about it and if it's making a difference.
I'm going to examine why I and so many others are fascinated with depressed comics by reading into the Sad Clown Paradox, a concept some readers may be familiar with due to its spike in discussion following the death of Robin Williams in 2014. In connection to this topic, I'm figuring out exactly what "Confessional Comedy" is and why or how comedians with trauma and poor mental health manage to turn sadness into laughter.
To discuss confession-style comedy intersecting with some comedians' candidness about mental health, I decided to pick specials I was familiar with from comedians whose past I was already aware of and who have been well regarded by critics, and have notably talked about mental health before. The three specials are: Hannah Gadsby's Nanette (2018), James Acaster's Cold Lasagne Hate Myself 1999 (2021) and Bo Burnham's Inside (2021).
I feel I must also address the fact that the three comedians I have chosen to analyse are white. I first came up with the idea to write this piece because of the prevalent expression of Bo Burnham's mental health in his recent special Inside which soared in popularity upon release. My first instinct was to analyse Acaster and Gadsby's specials as they are two specials I am extremely familiar with. My exploration of these specials mainly focuses on their discussion of mental health, although the three comedians also address external societal oppression as well. For a deeper dive into an understanding of racism in comedy, I recommend this Guardian article and this dissertation by Katja Elisabet Antoine from the University of California in 2015.
THE SAD CLOWN PARADOX
The Sad Clown Paradox is used to refer to an individual who spreads joy to other people while also being the person suffering severely on the inside. The classic story is that a patient goes to their doctor's office and tells the doctor they're depressed. The doctor suggests the patient go see the local clown perform, thinking it will cheer them up. The punchline is that the patient in the doctor's office is the local clown without his makeup and garb.
Psychology professors Scott Barry Kaufman from the University of Pennsylvania and Aaron Kozbelt from tbe University of New York Brooklyn college conducted a study in 2009 published through the Cambridge University Press which concluded, "There is some evidence that [Comedians] are more creative and verbally intelligent and adept at self-monitoring. Those who tell jokes for money tend to have had to overcome adversities in life and seem to use humour as a coping mechanism." The act of spreading laughter and the approval of audiences spares the comedian from their inner sadness for a moment, but this relief is fleeting, the sadness always comes back. They spend their lives chasing the rush of making others laugh to feel happiness themselves only for it to disappear when they walk off stage.
Following the death of Robin Williams in 2014, a number of publications engaged with the Sad Clown Paradox such as The Irish Times, Time Magazine, and CNN Health. Their conclusions from consulting with psychology experts and scientific data suggests there is no quantitative evidence that concluded comedians are more depressed than the rest of society. However, a study from 2015 by Simon Stewart and David R Thompson of the Australian Catholic University published in the International Journal of Cardiology suggests there is some evidence that publicly regarded "funnier" comedians are more likely to prematurely die than their publically regarded "less-funny" counterparts. It is true that many notably famous comedians have died tragically either from suicide or overdoses (ABC News). Some of the most notorious deaths include Lenny Bruce who died from a morphine overdose, John Belushi and Chris Farley (both passed from drug overdoses) and Robin Williams who hanged himself in 2014. 
Considering the audiences, news outlets, and psychology experts' fascination with this phenomenon, I believe it's no surprise that some comedians have turned inward for material. By confessing the truths and realities of their lives and mental health on stage, comedians have created a new wave of comedy reflecting the Sad Clown Paradox. 
 CONFESSIONAL COMEDY
The term "Confessional Comedy", coined by many critics to describe Louis C.K.'s style of humour, is when comedians are "brutally honest" about their personal lives in their material, which leads to self-deprecating punchlines or bittersweet truths. This style of comedy has multiple mediums and is used in comedy movies, sitcoms and stand-up alike.
In David Sims' article from 2017, he accuses Louis C.K. of using the confessional style as a smokescreen for reality. This refers to Louis C.K.'s long monologues about masturbation and then later being accused by multiple women of sexual harassment. Sims' analysis puts a negative spin on this style of comedy which, I believe, has brought a touching spotlight to the Sad Clown Paradox with positive implications.
The following sections are dedicated to three comedy specials which are examples of the Sad Clown Paradox and Confessional Style comedy.
THE BREAKDOWN
1. Nanette (2018)
For your reference, this is the Youtube trailer for Hannah Gadsby's Nanette which will give you a taste of what her special has to offer. 
Hannah Gadsby is a 43-year-old comedian originally from Tasmania, Australia. According to her IMDb, she has been doing comedy for at least 13 years and has written the scripts for all her own specials. She is a lesbian which is well documented through her years of storytelling in comedy, and she recently told the world in her special Douglas (2020) that she is also autistic. You may recognize Gadsby from the Australian series Please Like Me (2014-2016) on Netflix which she performed and wrote for. 
Hannah Gadsby's special Nanette is in a typical stand-up format. However, from declaring she must quit comedy, to her use of antidepressants and knowledge of art history, to the apparent anger as she forces her trauma to the surface, there is nothing normal about Hannah Gadsby's Nanette.
The show begins like most other specials, Gadsby walks on stage to her microphone and immediately starts making the audience laugh. However, the longer you watch, the harsher truths start to surface, and it becomes harder to laugh at punchlines which grow few and far between. Gadsby confesses many things to her audience. She feels the frustration on stage about being molested as a child, being assaulted as a teen and being raped in her twenties. She's self-reflective and challenges the audience to think through their role in what's plagued her.
Gadsby has written a beautiful monologue that digresses without confusion and circles back at the right moments to make the audience feel with her. By the end of the special, if you haven't shed a tear, felt anger in your stomach, or felt it fall to the floor, you simply weren't paying attention.
Every time Gadsby switches tone, it's immediate. Whereas with most comedies, you're laughing and laughing, and the hard-hitting point sneaks up on you. In Nanette, it's the joke that sneaks up. It's a lot for an audience member to grapple with; I can't imagine what it feels like to carry her pain around every day. Nanette is significant in its ability to bring you so low and yet laugh with tears still on your cheeks. It is extremely well written and perfectly performed.
The question is, and like this Wired article asks: With such distance between punchlines specifically near the end of the performance, is this even comedy at all? It's confessional for sure and it's comedic at times, but is it more like a speech or a talk rather than stand-up comedy? In Gadsby's more recent special, Douglas (2020), she does address these comments but does not give a clear answer.
I think Hannah Gadsby's Nanette is actually the beginning of a comedy renaissance in which comedians and audiences alike have started to rewrite the definition of comedy. The two specials analyzed below are evidence of that.
2. COLD LASAGNE HATE MYSELF 1999 (2021)
For your reference, here is the five minute opener for James Acaster's special.
James Acaster is a 36-year-old comedian from Northhampshire, England. Like Gadsby, he has written all of his own specials including the impressive four part, first of its kind, stand-up comedy mini series James Acaster: Repertoire (2018) on Netflix. He has two podcasts, Off Menu with Ed Gamble and Perfect Sounds which both frequently appear on iTunes' top 10 list (James Acaster Biography). According to his IMDb, he has been in the world of comedy for at least a decade. He notably makes an appearance in the new Cinderella (2021) alongside Camila Cabello, James Cordon, and Billy Porter premiering on Amazon Prime on September 3rd. 
James Acaster's special available only on Vimeo is two hours in length. Yes, it dares to be the same length as a movie in the Marvel Cinematic Universe, and, believe me, he keeps you captivated the whole time. 
Where Gadsby comes on stage quite calm, and her emotions escalate throughout the show, Acaster comes on hyped and maintains that energy consistently. Alike to Gadsby, Acaster subverts from his typical comedic style by using all sorts of swear words, particularly in the opening minutes, realizing he's grown fed up with his audience of "old chrizos" from being a comic who used to never swear. He rants for a little while about comedy, the worst year of his life, Boris Johnson… and oh yeah, that extremely viral meme from the Great British Bake Off.
Throughout Acaster's special, he talks about his mental health. While explaining the context behind the viral meme from his time on The Great British Bake Off, Acaster brings up the fact that he's called the Samaritans (a mental health hotline). He talks about having suicidal thoughts, his difficulty with rejection, his poor experience with a particular therapist, his endless line of bad breakups, and the list goes on. 
Interestingly enough, the subject matter in Acaster's special rings a similar tone to Gadsby's Nanette (2018), however, I found it much more hysterical. Where Gadsby sheds her self-deprecating humor, Acaster seems to embrace it by telling the joke and then immediately discrediting the joke. He is also able to subvert mocking himself by taking on the persona of people witnessing his struggles to add humour to his confessions. This way he can both make light of his experiences while explaining their weight as well. 
Cold Lasagne Hate Myself 1999 is a prime example of a confessional comedy mixing with the Sad Clown Paradox.
3. Inside (2021) 
Here is a clip from a previous Bo Burnham comedy special What. (2013) which the whole hour is available in full on his Youtube channel. And this is a clip from his most recent special Inside (2021). 
Bo Burnham is a 31-year-old comedian from Massachusetts, USA. He started uploading comedy videos to Youtube in 2007. He's since written and released four comedy specials: Words, Words, Words (2010), what. (2013), Make Happy (2016), and Inside (2021). He is also the writer and director of Eighth Grade (2018). According to Burnham's IMDb, he has written a second screenplay which is currently in pre-production. 
Like his previous specials, Burnham takes a musical approach to his comedy with Inside, however, it is still a very different kind of special. Bo Burnham's Inside does not take place on a stage but rather was recorded live inside Bo Burnham's house. This is important to note because the space in which the special was recorded plays a major role in what we decode his special as.
Stuck inside like the rest of us during the pandemic, Burnham films a special all by himself. This is integral to the plot of the special because as we follow his journey through the performance, we also see the toll the project takes on him. (It's also extremely impressive.) At the beginning of the Inside, the space looks like nothing more than a spare room. As we move forward, pillows, blankets, and a pullout couch appear.
Throughout the special, Burnham bounces from a musical routine to b-roll footage to confessional. The most comedic parts take place during the musical sequences, and the most emotional reveals take place during the b-roll or the confessional. He covers a wide range of topics from the internet, to Jeff Bezos, to, well, society itself.
Part of Burnham's mental health decay is due to pre-existing depression and anxiety, but on top of that he's "trying to be funny while stuck in a room". Clearly, he's suffered mentally, that much is evident in the content.
All that being said, is this confessional-style comedy? To a degree, yes. Everyone seems to agree, including me, that he's being extremely honest, and open about his mental turmoil in this special which directly aligns with the other two specials analyzed here. This special in its entirety perfectly portrays the Sad Clown Paradox as it both entertains and peeps behind the clown's curtain. However, taking into account his choice of stage, there is something a lot different about Inside from Acaster's and Gadsby's specials. 
CRITICAL RECEPTION
The general "ratings" of each special are slightly insightful. Nanette boasts a 71% rating on Google, 100% Tomatometer, and 26% audience score on Rotten Tomatoes, and 8.3 on IMDB. Cold Lasagne Hate Myself 1999 has no rating on Google, an 80% audience score on Rotten Tomatoes but has a rating of 9.0 on IMDB. Inside also saw great success, with a  97% rating on Google, 94% on Rotten Tomatoes and 8.8 on IMDB.
Similar to the ratings, critics hold Nanette and Inside to quite a high standard. The low audience score on Rotten Tomatoes for Nanette seems to come from a majority of male viewers who gave the special a low score because it's "not funny" and a "self-righteous ted talk" from an "angry woman". The Top Critics on Rotten Tomatoes for these two specials, Nanette and Inside, give them lots of love through their excerpts. In their full reviews, however, they do bring up some questions about whether these are comedies or something else, and look critically into the content through societal analysis. 
Cold Lasagne Hate Myself 1999 is the odd one out; the general ratings seem to ignore Acaster and his critic reviews are rather sparse as well. I wouldn't say that James Acaster had any less name recognition than Hannah Gadsby did when she came out with Nanette in 2018. I think because his special was released to be bought on Vimeo rather than being available on Netflix to stream created a stall in terms of attention.
PERSONAL INTERPRETATION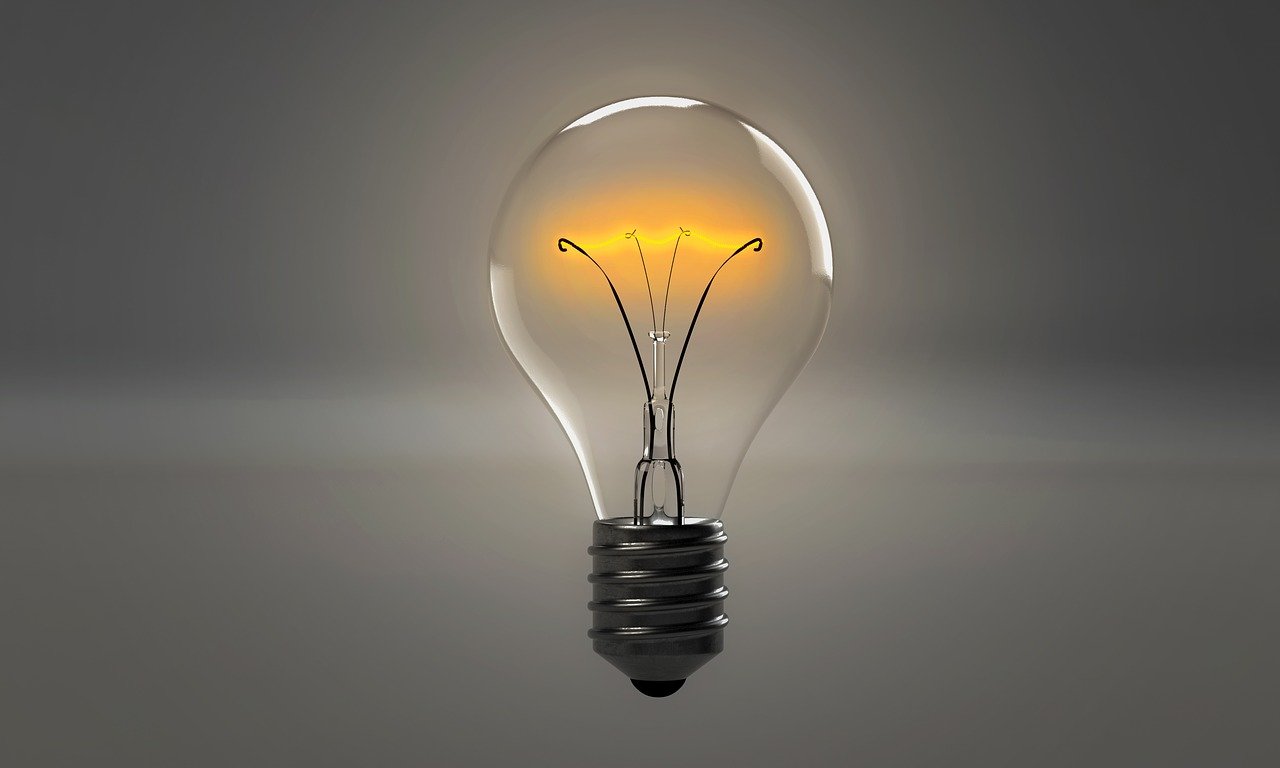 Each special engages in a conversation about mental health. In Gadsby's and Acaster's specials, they're engaging with trauma after dealing with and growing from it. They both admit there's no way they'd be talking about the truth of these things were they still immersed in the pain of them. Burnham's special is an exception because, as we watch the special, we're seeing him deal with his conflict in real-time.
In other instances, Gadsby's and Acaster's specials share more similarities than Burnham's. Gadsby and Acaster filmed their specials as stand-up acts on stage with a live audience. Burnham didn't do that, nor did he have the opportunity to during the pandemic. Burnham's special feels much more like a preformative one-man show than a stand-up special. Even in Netflix's categorization, Nanette is deemed a Netflix "Stand Up" and Inside is deemed a Netflix "Special", which is an important distinction.
If we try to discuss whether or not each of these specials can be categorized as Comedy, Acaster's special made me laugh the most in comparison to Gadsby's and Burnham's acts. Gadsby's low moments make it harder to laugh at the punchline because you're still feeling the pain trapped in the set-up. With Burnham's special, the songs and peculiar performances are meant to be comedic at times, but in the less cheery b-roll between performances, you're made to feel uncomfortable about his well-being.
Burnham is not afraid to exaggerate. His past specials have been well-rehearsed comedic spectacles. His most recent, Inside, takes a darker turn than the others. He also seems to have taken certain liberties with the realities of his situation during the COVID-19 pandemic. His special closely resembles confessional comedy but at closer inspection looks more like a one-man show. However, for me, there is something a little… off about his choice of "stage".
Lili Loofbourow's Slate article points out some important external context that I feel justifies some of my feelings towards the special during my first and second viewing. The important detail to note is that Bo Burhnam is no stranger to success, as is evident in his career. That being said, the grey area of his choice of "stage" feels a little more like cosplay of a lower economic class than a theatrical element. 
This is all speculatory, but are we to believe that Burnham really spent his pandemic tied to this tiny room? As mentioned before, Burnham is not on a stage performing, he "recorded the special live in his house" as the credits on the special declare. Is this room his whole house? Part of his house? We don't know. However, it seems like a conscious choice to present his living situation as this small space. We could read it as a way of him paying homage to his millennial fanbase's living situations. We could read it as him falsely portraying his living situation. Or we could read it as an extension of his trapped mental state during the COVID-19 pandemic months in quarantine.
By saying this, I am not in any way trying to discredit his mental state because of his past success. No amount of money makes you immune to depression or anxiety. I just feel it's a topic most critics avoided in their reviews and analyses which should be addressed. 
Burnham's special is meant to be his return to comedy after a long hiatus from suffering multiple panic attacks while on stage. Inside was a chaotic and emotional ride for him, but I think it's possible he might still do tours. Both Acaster and Gadsby allude to quitting comedy because they know it isn't good for their mental health. It's hard to predict what Acaster might do, but I doubt he's going anywhere especially since he's clearly found his stride. Since the release of her 2018 special, Gadsby has released another, so it's safe to say she's back at it.
MIC DROP 
In the grand scheme of things, I think we can answer the three questions I posed at the top of this article.
What these comedians are talking about is themselves, for the most part. All three are discussing their mental health. However, they also bring up exterior issues in their routine. These issues either directly affect their mental health or somehow run parallel to their struggles. Gadsby dives into deep-rooted issues like homophobia, misogyny, and gender-based violence. Acaster specifically talks about Brexit, which lightly touches on racism. And Burnham attacks racism, systematic oppression, and capitalism in various creative ways.
Why they're talking about their mental health and various societal issues is, it seems, exhaustion. Gadsby is tired of holding on to the ends of her stories to better serve the punchline. She's tired of not releasing the tension left in each traumatic event suspended in her routine. Acaster is tired of being the go-to comic for "old chrizos" so he sheds his easy-to-take image for something darker and more honest. Burnham, it seems, is tired of it all.
What the impact is in terms of the audience: reading the user reviews on IMDB for Nanette shows that she inspired a lot of people with her special. Burnham's songs (from Inside and previous works) have become trends on TikTok. Sometimes the sentiment is right and other times not so much. His song "White Woman's Instagram" has become less of a scathing critique of white feminist performativity and more of a white feminist anthem. So, while in the context of the special his music can communicate a strong political message, outside the context of the special, his music is susceptible to manipulation and misuse.
In terms of the comedians, I'd like to think Hannah Gadsby's special Nanette partially inspired James Acaster's new edgy style, but I can't be certain. Burnham somehow found the courage to start doing stand-up again after a long hiatus and was comfortable enough to share his mental state. That's definitely progress for mental health becoming a more standardized topic in these comedic spaces.