"Today, women are closer to equal rights than they have ever been before," states Brooke Faulkner from Ms. JD, a nonprofit organization that supports aspiring women lawyers. While this statement is true in present times, we must remember the many events and women's rights movements in history that have led North American society to where it is today. Certain professions and industries still have room to improve in promoting the proportional representation of women in their fields. In particular, supporting women who pursue an education in science, technology, engineering, and math (STEM) is still an area in which we can further improve within workplaces and educational institutions.
According to Statistics Canada, the representation of women in engineering and computer science is the lowest amongst the STEM fields. Furthermore, statistics from the National Girls Collaborative Project show that fewer women pursue degrees in computer science, engineering, physics, and math, and women continue to be underrepresented in STEM industries. In order to identify the reasons behind this gender gap, we must understand and recognize historical beliefs that have led to societal and internal biases that exist in our world today.
Image source: Bustle
Taking a deep dive into history, it was believed that women could not become successful wives and mothers if they pursued an education. Women were continuously viewed as incapable of pursuing higher-level education and faced numerous barriers to success in academic settings for centuries. For instance, in the United States, women were not allowed to enroll in the Ivy Leagues until 1969.
When we explore the historical statistics, there have been very few women in comparison to men in STEM education, which has often left women outnumbered and vulnerable to sexism and gender stereotypes. Consequently, STEM fields were viewed as "masculine," solidifying the gendered notion of STEM occupations and further deterring other women from pursuing these fields. The continued effects of these biases are still evident in today's society.
According to a 2019 report from Statistics Canada, "Canada's progress in improving women's representation in STEM has been uneven." It is recognized in this report that, as women progress through their STEM education, there are barriers that hinder them from completing their degree or pursuing a professional career in STEM. The report suggests that women have a lower chance of self-identifying with math and sciences when compared to men, meaning that they are more prone to feelings of isolation or not belonging due to being outnumbered or treated unequally by their male peers. This points to the current underrepresentation of women in STEM. Statistics from Maryville University showed that, in 2015, only 20% of all undergraduate degrees and 23% of doctoral degrees in engineering were earned by women. Moreover, women currently make up only 28% of the workforce in STEM fields. Thus, it is evident that the representation of women in STEM is lacking in post-secondary education and the workforce.
The George Lucas Educational Foundation highlights some current barriers that steer girls away from pursuing STEM, as well as solutions to resolve them. One barrier is the subconscious notion that scientists or mathematicians are typically men. This notion is often adopted at an early age and may be one reason why girls enter STEM fields at much lower rates than boys. In order to resolve this barrier, teachers are encouraged to foster growth mindsets among their students and to draw attention to female scientists or mathematicians during class lessons in order to break gender biases.
Image source: The American Association of University Women
The American Association of University Women suggests addressing four key areas to close the gap between the representation of men and women in STEM. Firstly, we must equip girls and women with the skills, resources and confidence needed to succeed in math and science. For instance, we can provide young girls and women with more STEM role models to draw inspiration from. Secondly, we must add more support for young girls to pursue STEM education by exposing them to engineering and computer science at an early age. Thirdly, we must be proactive in implementing changes in our communities that will ensure the retention of girls and women in STEM throughout their academic and professional journeys. Lastly, we must continue to advocate for inclusivity and more representation of women in STEM within our workplaces. This can include providing women with the proper training and guidance to succeed in STEM leadership roles and beyond.
In recent years, many initiatives have been created to increase the representation of women in STEM education. For example, community outreach programs are teaching young girls the fundamentals of coding, engineering, and scientific research in order to encourage their interest in these fields from a young age. As well, corporations have increasingly become more receptive to the needs and perspectives of women in STEM industries by creating inclusive work environments and hosting events catered to empowering women. These advancements are slowly, but surely, changing and shaping our society to support and positively impact women in STEM.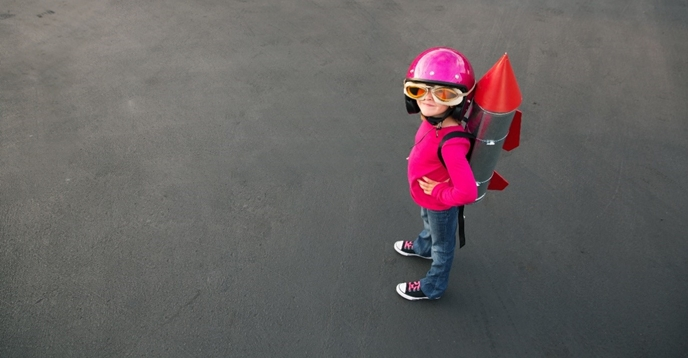 Image source: UNESCO
Going forward, we must continue to support women along their journeys in STEM education and careers. We must nurture the dreams of young girls who wish to pursue the fields of science, technology, engineering, and math. Together, we can take major steps in improving the involvement, accomplishment, and retention of girls and women in STEM education and careers in order to bridge the gender gap in STEM.