This summer I am living in Nairobi, Kenya. It's a city where businesses, NGOs, entrepreneurs and the private sector all intersect with each other, creating a complex network that is constantly transformed by politics, economics, social issues and culture. Though I am working in a business that is inherently connected with this complex system, I can confidently say that I know next to nothing about Nairobi.
In an attempt to learn, I decided several weeks ago to search for people from Nairobi that understand this system. Someone I could look up to as I navigate the complex world that I had found myself in. The person I discovered was Wangari Maathai.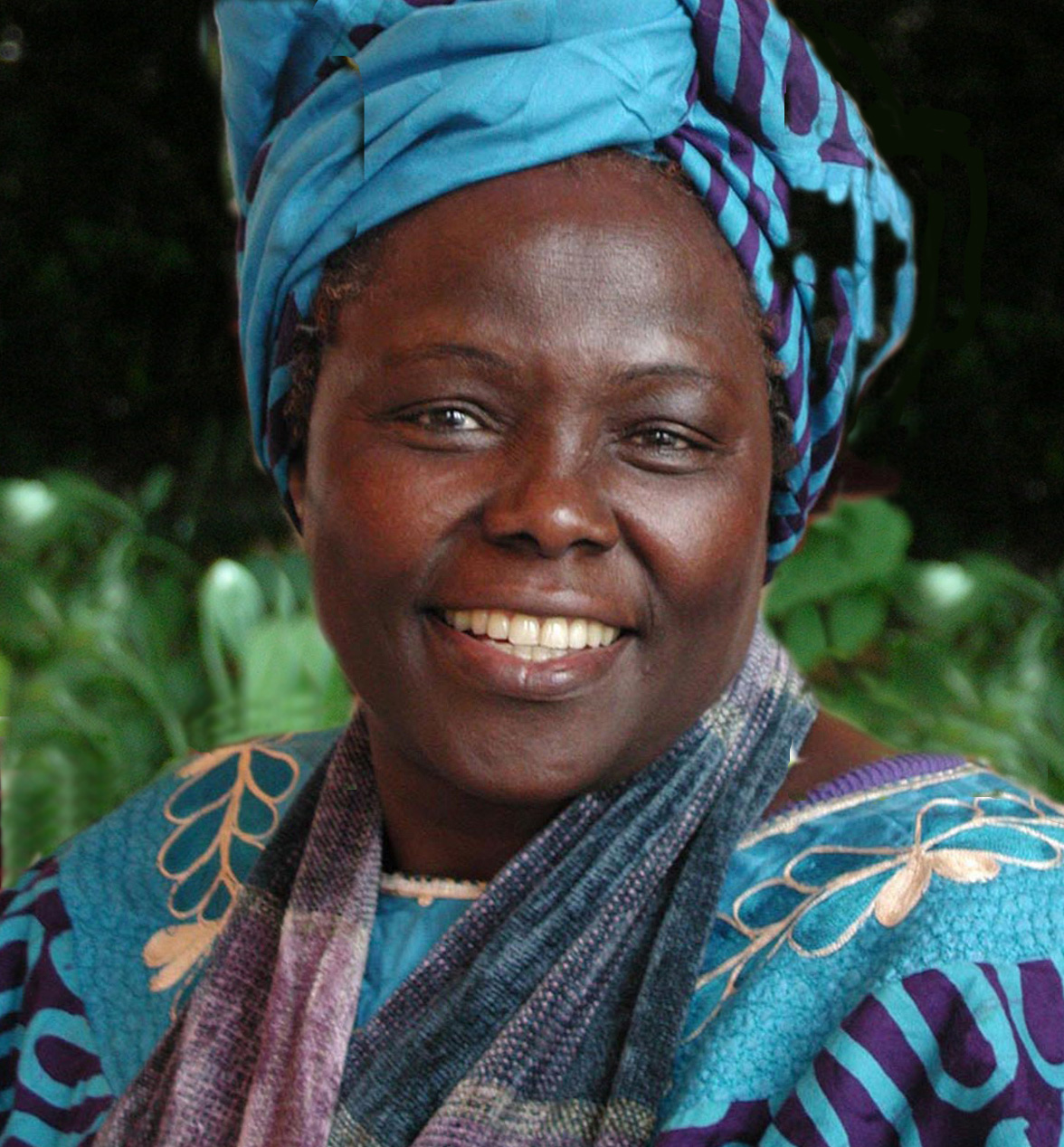 Image Source: Martin Rowe
Wangari was a leader. And though she died in 2011, her legacy lives on. The experience she collected over her long life as an activist, a politician and a noble peace prize recipient has been transcribed in books and documents and conversations that I have slowly managed to uncover during my stay in Nairobi. And through my research I have begun to piece together her biography.
A Quick Summary of Her Life:
In 1940, Wangari was born in a small farming community known as Nyeri in Central Kenya where she developed an understanding of farming practices as well as the importance of community work in day to day life. During this time she attended primary school and converted to Catholicism, thereon having the surname "Maathai."
In 1960, Wangari was selected as one of 300 students to study in America under the Joseph P. Kennedy Jr. Foundation. After completing her Bachelor of Science in Biology, she continued her academic career, earning a Masters before returning to Kenya as an assistant professor at the University of Nairobi in 1969. By this time, Kenya had become independent from British Colonial power, and Jomo Kenyatta attained presidency. Kenyatta pushed Kenya towards economic success, while at the same time, social activist groups began forming to advocate for change in governance.
Image courtesy of the German Federal Archives (1966)
Wangari stumbled into one of these groups — the National Council of Women in Kenya, which she eventually spearheaded during the 1980s. Also during this time, she founded the Green Belt Movement, combining her passion for social change and environmentalism. The organization began by using tree planting as a way to empower communities in poverty, but it later grew into a multifaceted enterprise that focuses on many grassroots approaches to alleviating poverty while conserving the environment.
Image Source: Green Belt Movement
Later on during the 1980s, Wangari began to take an interest in politics, where she ran for an MP position with little success. Finally in 2oo3, she was elected as assistant minister for Environment and Natural Resources. During this time she focused on improving environmental policy in governance in order to improve the conservation of the Congo Basin Forest Ecosystem. Several years later the global community began to notice Wangari for her activism and was commemorated as a "UN Messenger of Peace" by the UN in 2009. Afterwards, she joined the Millennium Development Goals Advocacy Group on invitation.
Image Source: United Nations
Wangari died in 2011, but in the last years of her life she made incredible contributions towards conserving the Karura forest which stands today in Nairobi.

Image Source: Ninaras
To honour her life and leadership, I have written a kind of poem, where each numeral represents a new stage in Wangari's life.
I
Nyeri¹
Where farmers kept watch
As the white men marched in the distance²
II
America³
Where students stared
And professors carried their lives in their heads
III
Nairobi
Where women empowered themselves
To be the change they wished to see⁴
IV
The Green Belt Movement
Which grew from a single tree
Whose branches lifted whole communities out of poverty⁵
V
Parliament⁶
Where politicians turned their heads
Towards the world from which they came
VI
The UN
Which opened its doors
To Wangari's voice
VII
Karura Forest
Which now exists
Because of her⁷
---
1. Wangari grew up in a farming county known as Nyeri
2. At this time (1940), Kenya was still colonized by the British
3. Wangari was able to attend University in the U.S. through a scholarship program
4. Wangari was a lead member of the National Council of Women in Kenya, which united women from various demographics following the independence of Kenya in 1964
5. The Green Belt Movement began from Wangari's idea of using tree planting to empower communities in poverty. The idea grew into a much larger organization that now focuses on many kinds of grassroots movements
6. Wangari was elected as the assistant minister for Environment and Natural Resources in 2003.
7. Wangari was a huge advocate for protecting the Karura Forest in Nairobi. In 1999, the President banned allocating public land because of her efforts.