Many people spend quite a lot of time searching for a job, whether it's through the Internet, newspaper advertisements, or word of mouth. I, on the other hand, was a little more fortunate in that department, as a part-time job came barrelling straight at me. I was fifteen years old at the time and I spent my summer volunteering at community centres, helping instructors teach young kids how to skate. But, a month into my time as a volunteer, the city of Toronto offered me a position as an assistant skating instructor.
To tell the truth, I approached the offer with mixed emotions. I was very excited, because to me, skating was not just a hobby. It was a passion. And, I only managed to learn how to skate because of the 'Learn to Skate' program that the city provided. Now, it was my turn to be the teacher and I was keen on teaching kids what I had learned to cherish. But, at the same time, I was rather unsure. I thought that I was a bit young to have a job and that I should wait a few more years before entering the workforce.
However, my mom believed in the complete opposite. She considered it to be a wonderful opportunity. Other than the fact that a job is an excellent way of earning some money, I didn't exactly understand what she meant. But, the conversation that I had with her is perhaps the reason why I am now, two years later, a skating instructor.
Image Source: Day Extra
Despite the initial uncertainty, I don't regret the decision I made at all. Compared to being a volunteer, my time as an instructor has helped me rapidly develop as a leader.
I still remember stepping onto the ice and fumbling with my clipboard, ready to meet my first-ever class. I looked at all the eager, young faces and continued smiling at them. That's when I suddenly realized, 'Oh! They're waiting for me to do something.' I'd usually describe myself as a reserved and rather calm individual. But, I knew that just being a puppet clad in a navy staff jacket was not going to do my job.
I wasn't supposed to be on the sidelines anymore; I was in charge now.
I started trying to be more vocal and outspoken while teaching so that my class could understand the skills. Yet, it was still nerve-wracking and so, I had quite a lot of slip-ups. I'd almost always get my tongue tied, earning the occasional giggle from some of my students. I hated when that happened, but I just clenched my teeth and approached my job the same way every time. All those experiences made me step up and be the authoritative and firm instructor I was expected to be. I gradually gained the confidence I needed to teach my kids and to keep them under control. And, within three month's time, I could not believe I was having fun leading warm-ups, games, and lessons with my class.
I had transformed into a leader.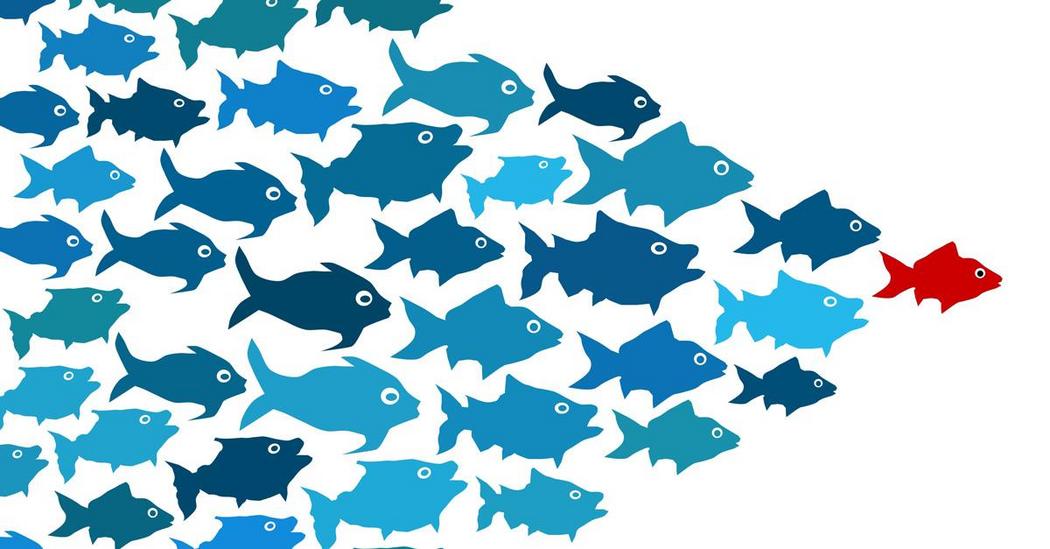 Image Source: TED
It was right then and there that I perfectly understood what my mom was trying to explain to me. Going to work is something we probably do just for the sake of getting money. But, there are things other than money that can be gained from having a job. In my case, it was leadership. Meanwhile, for others, there are various jobs to pursue and various skills to acquire. Although I debated with myself on this earlier, I believe that starting to work at a younger age is an incredible opportunity that should not be missed.
Obviously, jobs will occasionally pose minor setbacks. However, instead of sulking over them, we have to use them as chances to fine-tune our own skills.
I had to deal with a bawling preschooler once and it was my first time handling such a situation. He absolutely despised skating and just wanted to get off the ice right away. So, I spent the rest of the class kneeling beside him, trying to comfort him and get him to stand back up. He never skated that day, but simply being with him allowed me to experience a new scenario that I might run into again. The half an hour that I spent with the boy ticked by agonizingly slowly, but I never lost anything (except a pair of frozen knees).
No gain comes without pain but the benefits that come from having a job clearly outweigh all the losses. There's a lot to be learned from work experience and it all helps make us more skilled and experienced as a person. While there's no harm in starting to work at an older age, my only advice would be to start off young. Because, the younger you are, the more time you get to learn!