Olivia Rodrigo is a name that many pop music fans have heard this year and whose music has amassed a global audience. It seems as if her fresh discography is the musical imprint of Generation Z. In other words, Rodrigo represents young people, and the pain and love they experience in their teenage years. Rodrigo made her debut into Hollywood through the hit show Bizaardvark when she was 12 years old. Rodrigo's path to stardom is similar to that of singer/song-writer Taylor Swift, who is notorious for her coming-of-age music that many can relate to. In many ways, Rodrigo is to Generation Z as Taylor Swift was to Millennials: a young and talented woman who artistically illustrates the emotions associated with growing up. Both Rodrigo and Swift write from their own personal narrative, which leaves their music open to individualistic interpretation and speculation. No matter what is thrown at them, both women seem to find a way to stay on top of the music industry, for the merit and magic their music contains.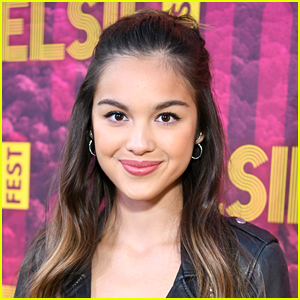 On January 8, 2021, Rodrigo released her song "drivers license," which instantly became a hit and flew to the top of the charts. Her debut song has also broken many records, including the Spotify record for the most streamed song in a day for a non-holiday song with over 15.17 million global streams. After its first week, the song had garnered over 50 million streams and that number continues to climb. According to Spotify data, Rodrigo is now the third most streamed female artist on Spotify as of January 12th. The impact of "drivers license" on Rodrigo's career is similar to how "Love Story" skyrocketed to the charts and reimagined Taylor Swift's career early on. When "Love Story" came out in 2008, it flew to the top of the charts, reached number two in Billboard Radio Songs with 106 million all-format audience impressions. These two songs showcased the aesthetic, lyrics, emotions, and work ethic of these two women, and fans were eager for more.            
        There are plenty of parallels that can be seen between Rodrigo's and Swift's journeys as successful young women in the music industry. When Swift first began her superstar career,  the album that attracted the general public was Fearless, which was released in 2008. Every track on the album was open to questions and speculation around who it could possibly be about, since Swift was a fresh-faced wide-eyed country singer at the time. This invasion of privacy is quite similar to Rodrigo's rise to fame. Since her debut album SOUR came out, every song and every story she has decided to share with the public is open to interpretation. Starring in the hit Disney+ show High School Musical: The Musical: The Series, speculation on Rodrigo's relationships have been brought up. This is quite similar to how the media seems to be obsessed with the love life of Taylor Swift, as a headline about her relationship status seems to spark the most excitement.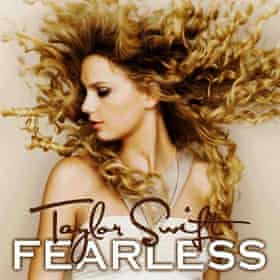 Taylor Swift's "Fearless" Album Cover. 
(Image Source: The Guardian)
     Similarities between Swift's and Rodrigo's stance and voice for their own respective generations is quite interesting to analyze. The term "Swiftie" was coined early on in Taylor Swift's career, and ever since then, her fanbase has been at the forefront of protecting Swift and her reputation. Most of Swift's fans are millennials, which means that when Swift's music came out in the early 2000s, her fans were in their teenage years. Her music seemed to be the soundtrack of their lives, as her fans welcomed her music into their homes and parties. She represented a whole generation through her lyrics and influence. Now that these millennials have grown up, it seems as if they still retreat back to music that makes them feel like a teenager again. This can be seen through Olivia Rodrigo's music. As cheeky as Generation Z seems to be, it truly reflects in their naming of Rodrigo's fandom. The term "Rodrighoes" has been tossed around as a name, which many of her older fans find quite amusing. Not only is Rodrigo singing to her own generation, but to an audience of 30-somethings who want to relive their first heartbreak. Throughout 2021, Swift has been helping Rodrigo ease her way into the music industry, by being a mentor, role model, and most of all, a friend. It is no secret that Rodrigo has been a fan of Swift ever since she was a child. So when Rodrigo began her professional music career, Swift was right by her side. She even sent Rodrigo a hand-written letter and a similar ring to the one she wore when she wrote her album Red.  Whether it is Swift hyping up Rodrigo on social media, or Rodrigo posting covers to Swift's songs, both women have been supporting each other this past year. Having this musical ability and power to influence practically anyone just proves how powerful Rodrigo and her lyrics are, and that she isn't going anywhere, just like her role model Taylor Swift taught her.